Top-Rated Roofing Pompano, FL
As a homeowner, you will need to have regular roofing jobs completed. Most homeowners aren't comfortable climbing up on their roof because of potential injuries. Plus, some of these maintenance jobs can be complicated. This is why some homeowners choose to hire someone to take care of things.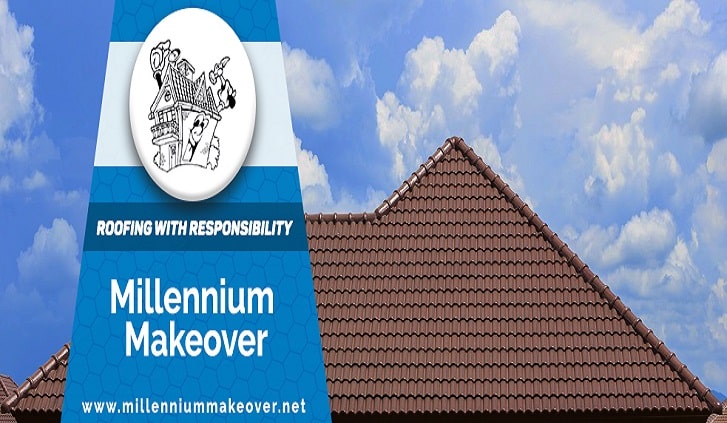 Just north of Fort Lauderdale is the town of Pompano, which is an area that boasts marinas, beaches, an off-shore coral reef, and lots of recreation and entertainment. Folks in the area enjoy the fun-filled activities that Pompano has to offer. Probably one of the last things on a resident's mind is the care and maintenance of their roof, but it is actually a very important thing for property owners to consider. So if you need roof repair Pompano or a new roof Pompano, we are the company you can trust to get the job done! We are the best roofing company Pompano has to offer!
The roofs of buildings within the southern Florida area are faced with a lot of intense weather; from severe storms, high winds, and extreme heat. Due to these elements, most roofing experts suggest that each roof should be inspected about every year or two. The professionals at Millennium Makeover Inc. are your local roofing experts. We routinely inspect roofs within the Pompano area, as well as perform roofing repairs and installations.
#1 Roofing Company in Pompano, FL
We have been in the roofing business for over ten years, and we stand behind our company motto which states, "Roofing With Responsibility". Our customers can count on us to be a trustworthy, reliable group that will provide accurate details about roofing work to be done, free estimates on proposed work, and work that is done meticulously and efficiently.
The roof of your home or business protects everything and every person underneath it, and we know that your property is a big investment for you. As we work on your roofing project, we guarantee to provide customer satisfaction and ensure that you are happy with the end results before our team members leave your place.
In addition to completing roof repairs, Millennium Makeover Inc. also specializes in gutter and downspout repair or replacement, if needed. All of these systems work in conjunction to protect your home or business and it is our role to make sure that they are all working properly for you.