Manalapan FL Roofing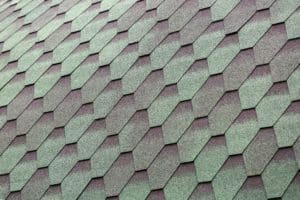 Southern Florida has some beautiful, inviting communities, and the area of Manalapan is certainly no exception.  This peaceful, quiet community is a place of spectacular beaches, immediate access to the Intracoastal Waterway, and a place where people can enjoy a high-quality of daily life.  If you are a property owner in the Manalapan area, then our company, Millennium Makeover, would like to offer our professional services to you.  We are a roofing company that specializes in the complete care of roofs and gutters, as these areas of construction are vital structures to any home or business property.
We are the Highest Rated Roofing Company in Manalapan
Every roof requires attention at some point.  Although most roofing materials will last for 15-20 years, it is important that each roof receives an inspection on a regular basis.  Most professionals recommend inspecting your roof about every year or two.  During an inspection, any malfunction or damage of the roofing materials can be spotted in the early stages, before the issue develops into something much larger and more costly.  Damage can occur to a roof due to heavy storms, wind, or for a variety of other reasons.
We are the Most Reliable Roofing Company Manalapan
The professionals from Millennium Makeover gladly offer roof inspections, as well as offering our customers the services for roof repair, gutter maintenance, or for a new roof, when the appropriate time arises.  Our aim is to be the Manalapan roofing company that you call on for all of your roofing and gutter needs.
The motto of our company states, "Roofing with Responsibility", and that is exactly the type of company that we are, and that we showcase to our customers.  We have many years of roofing experience, and we have built a loyal clientele that endorses the honest and dependable work that we offer with every project that we encounter.
Call now for a New Roof in Manalapan and Roof Repair Manalapan
When you are searching for the best roofing company Manalapan has to offer, then look no further than our company, Millennium Makeover.  We gladly offer free estimates for a potential project, and we aim for customer satisfaction with every service.  If you are looking for any Manalapan roofing services including a new roof in Manalapan or just general roof repair in Manalapan, then call us today!  We look forward to hearing from you!