Top-Rated
New Roof Installation in Pompano Beach
Did you know that according to the National Roofing Contractors Association that your roof should be inspected about twice per year and replaced in accordance with the general lifespan of your roofing material? At Millennium Makeover, we help homeowners with their roof replacement needs by inspecting their current roof and offering suggestions to improve their current situation.
Are You in Need of a New Roof in Pompano Beach?
There are various roofing materials available on the market today, but the real question is how often do you want to be requiring a new roof service? We're thinking not very often! Depending on the price point and what kind of roof you are looking for, these are some typical lifespans for roofs
Composition shingles | 12-20 years
Asphalt shingles | 15-20 years
Wood shingles | 20-25 years
Rubber roof | 30-50 years
Metal roof | 50-70 years
These are only average lifespans for roofs. In South Florida, you may find you need to replace roof more often due to weather and humidity levels. Millennium Makeover can help you with that! Our roofing company provides new roof installation for residential and commercial buildings. We have a full range of replacement roofing options for you to choose from when you decide it is time to replace your roof.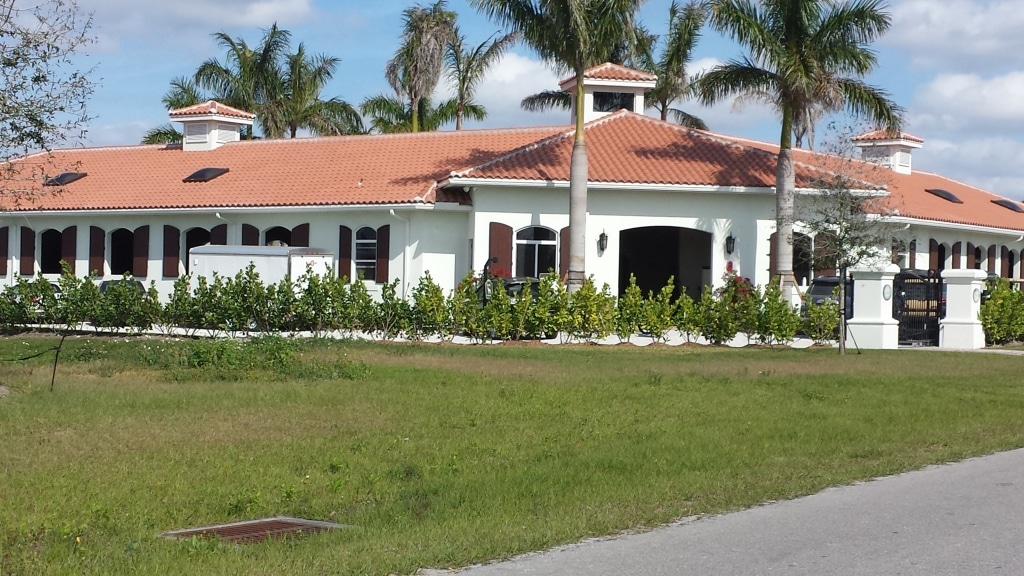 Expert Roof Replacement Pompano Beach Residents Trust
Millennium Makeover has been providing expert-level roofing services for almost two decades in South Florida. If you need a new roof Pompano Beach, FL, then we have you covered! We install on flat roofs, sloped roofs, or any kind. Our fully licensed and insured company offers free estimates so you can compare your new roofing costs and decide on the best one to move forward with.
We know that no two roofs are created equal. At Millennium Makeover, we've seen it all! We know that roofs differ across the board in slope, size, age, and how well the structure supports the roof. Whether you need a new roof can also depend on the number of repairs that were previously made on the structure or whether proper maintenance has been done on your roof over the years.
Call Today for New Roof Service in Pompano Beach, FL!
Now sure if a new roof is in your future? At Millennium Makeover we also offer full-service repairs for your roof! Our inspections will determine if your roof can be repaired or needs to be scrapped for a new one. Some of the areas we look at include
Loose, cracked, damaged shingles
Mold, rot, or buildup
Water damage or leaking areas
Holes, dark spots, or sagging
Missing shingles or flashing
Sometimes, it can be easier to repair the roof. We'll give you a comprehensive inspection and recommend the best course of action. However, if you do need a new roof on your Pompano Beach home, let Millennium Maintenance be the company you reach out to for your new roof installation!