Top Rated Roofing Royal Palm Beach FL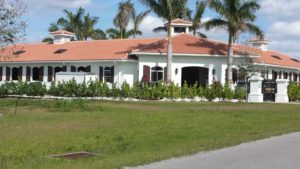 The name Royal Palm Beach may seem deceiving, since the city is actually about 15 miles from the Atlantic coastline, but rest assured, this unique place has plenty of other beautiful features to offer to residents and visitors, alike.  Well-known for its' natural beauty and commitment to preserving nature and local wildlife, Royal Palm Beach is a place that is enjoyed by outdoor enthusiasts, history buffs, and has much to offer to anyone else, as well.  If you are in the area, and you have been searching for a Royal Palm Beach roofing company, then look no further than our company, Millennium Makeover.
The roofing experts from Millennium Makeover have years of experience in all projects related to roof and gutter maintenance.  We know that the proper function of a roof is of utmost importance for any residential or commercial property.  Whether you have a project that involves a roof inspection, roof repair, replacement of roofing materials, installation of a new roof, or gutter maintenance, we have the tools, the knowledge, and the expertise to take care of the project for you.
Offering New Roofs and Royal Palm Beach Roofing
The motto of our company states, "Roofing with Responsibility".  We are a company that is fully licensed, insured, and bonded.  We know that our customers depend on us to be the best roofing company Royal Palm Beach has available, and we work diligently to ensure that we provide the best services that we can provide.  We take customer satisfaction very seriously, and we have built a solid reputation based on our courtesy, dependability, and thoroughness, with all of our projects.
If you have roof-related projects, or gutter-related projects, that you would like to have completed by a professional group that cares deeply about their work, then please contact the expert team from Millennium Makeover.  We gladly offer free estimates for any potential project, and we look forward to hearing from you at any time of the year!