Top-Rated
New Roof Installation in West Palm Beach
If you are looking for a new roof in West Palm Beach FL, then you should contact the experienced and professional team at Millennium Makeover. We have thousands of happy customers that have rated our services and employees highly, commenting on their courtesy and efficiency.
Millennium Makeover's motto is "Roofing with Responsibility" and we do live up to that motto on every residential and commercial project that we are entrusted with. Need a new roof? Contact us as we have the team, skills, and techniques to install all types and sizes of roofs for both businesses and homeowners throughout the West Palm Beach region.
When it comes to residential roof replacement, we are the experienced professionals to entrust with this vital service. We offer a full range of roof services, including shingles, tiles, metal, and all other roofing materials. We also install and maintain rain gutter systems and downspouts.
Are You in Need of a New Roof in West Palm Beach?
Millennium Makeover also offers customers the option of financing 100% through us, with quick 24-hour approval. We will start your project within two weeks of the contract signing, and we will finish within two weeks as we know that roofing work can be noisy and cause inconvenience. It is our policy to work quickly and efficiently. After completion, we will walk you through what your project entailed to assure that you are satisfied with the work.
We also offer commercial and industrial clients roof replacement. We service any kind of commercial roof running from metal roofing, any kind of shingles, tiles, and all other roofing materials. We also handle flat roofs and any size roof as well.
Although a roof that was properly installed using quality materials and that is well maintained should last twenty to twenty-five years, Florida's harsh climates and storms can severely affect your roofing materials causing damage. Even the best roofs deteriorate over time, and deterioration can lead to costly repair or replacement.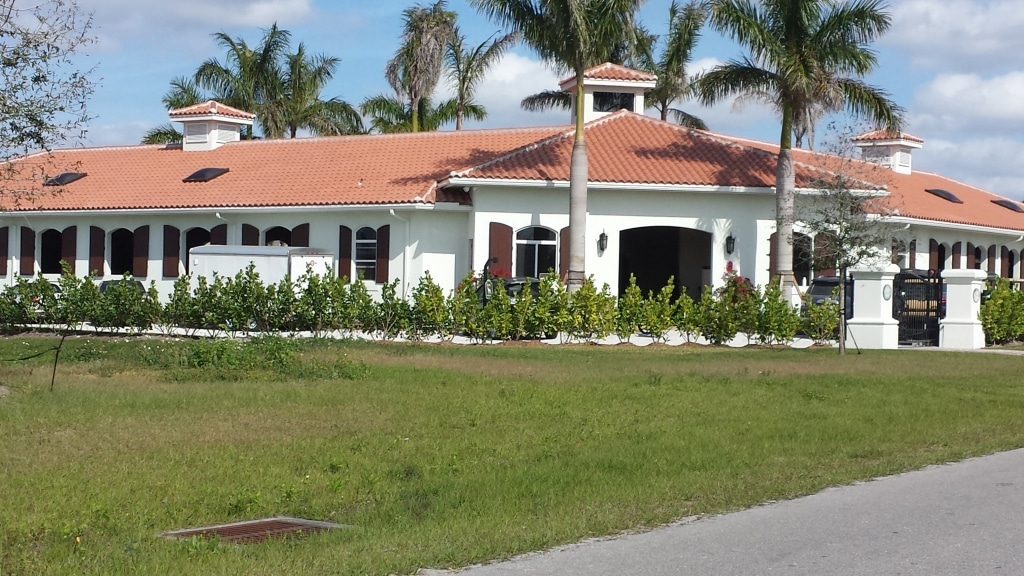 Expert Roof Replacement West Palm Beach Residents Trust
Roofs differ in several ways, including the slope of the roof, the overall size, the age of the structure, and how well the roof supports were built. Other factors include the quality of any repairs that have been made and whether the roof has been properly maintained. All of these factor into considering when you need to replace a roof.
Millennium Makeover is the company to call when you need a new roof installation. We offer a new roof service for both residential and commercial structures.
We are proud to serve the city of West Palm Beach and its surrounding communities. West Palm Beach is home to numerous shopping options, fine dining, a world-renowned art museum (the Norton Museum of Art), and more. It also offers the Palm Beach Zoo and the Palm Beach Outlets.
Call Today for New Roof Service in West Palm Beach, FL!
If you are looking for a roof replacement in West Palm Beach, it's time to call the experienced and professional team at Millennium Makeover. We are fully licensed and insured and have a track record of thousands of happy customers. Contact us today to discuss your specific project and we will give you a custom price estimate. We look forward to providing you with our new roof West Palm Beach FL services!