Top-Rated
West Palm Beach Roofing Services
Millennium Makeover is an award-winning West Palm Beach roofing company that inspects, installs, replaces, and repairs roofs in Palm Beach County and the surrounding areas.
In fact, if you are looking for the highest-rated roofing in West Palm Beach FL, then it's time to contact the experienced and professional team at Millennium Makeover. Our team services both residential and commercial structures and we are experienced in asphalt shingles, tiles, metal roofing, and a wide variety of other roofing materials. We also install, repair, and maintain gutter systems and downspouts. Let us be your one-stop-shop for your exterior home improvements and maintenance!
Expert Roofing Company West Palm Beach FL Residents Trust
We are the most sought-after roofing company in West Palm Beach FL. Our company is fully licensed, insured, and bonded and has been in the roofing business in South Florida since 2005. We have more than fifteen thousand satisfied customers. In fact, our excellent customer ratings show that we really do live up to our company motto, "Roofing with Responsibility."
Our roofing services in West Palm Beach FL range from roof repair, roof installation, gutter repair, gutter installation, and a variety of other residential roofing and commercial roofing services.
Millennium Makeover's residential roofing services include roof inspections, roof repairs, and installations of new roofs. We offer a full range of roof services, including shingles, tiles, metal, and all other roofing materials. We also install and maintain rain gutter systems and downspouts.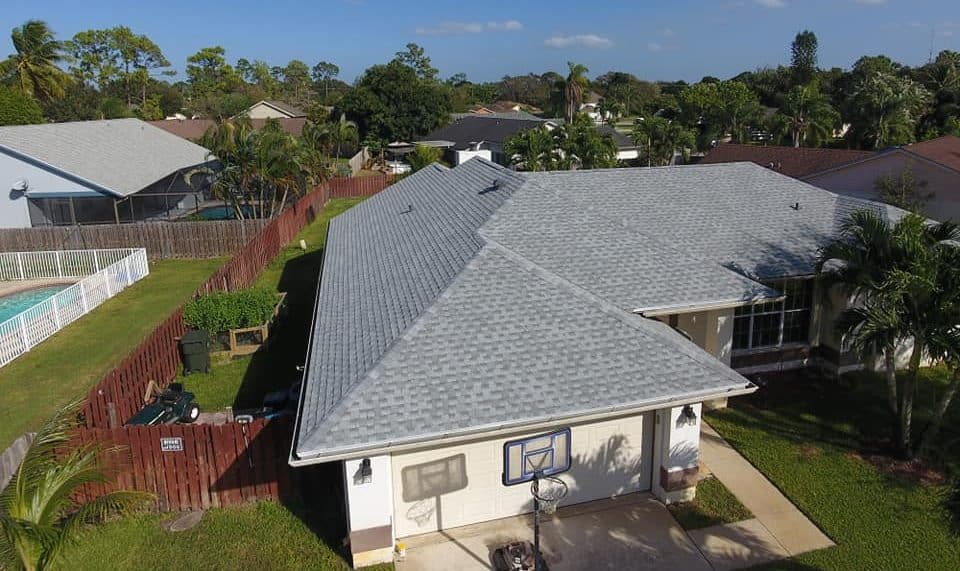 Searching for a West Palm Beach Roofing Company Near Me?
Southern Florida's harsh weather and storm conditions can wreak havoc on your roof. That's why we recommend a roof inspection every year or two, with more frequent inspections the older your roof gets. This ensures your roof will protect you and your loved ones for many years to come by fixing small problems before they get larger.
Our industrial and commercial roofing services include the ability to service any size and style of roof. We do metal roofing, any kind of shingles, tiles, and all other roofing materials and can handle flat roofs and any other kind or size of roof. We also repair, maintain, and replace roofs for our commercial clients. Our new roof installation services are second to none.
We want to help end your search for a West Palm Beach roofing company near me. Millennium Makeover has completed quality roofing projects on condominiums, apartment complexes, hotels, industrial structures such as warehouses, and both small and large businesses. We have even worked with neighborhood associations. We also promise to handle roofing projects for small businesses with the same professionalism as with larger projects.
Call Today for Professional Roofing Service in West Palm Beach FL!
For roofing emergencies, Millennium Makeover also offers 24/7 emergency service. We also offer customers the option of financing 100% through us, with quick 24-hour approval. Millennium Makeover will start your project within two weeks of the contract signing, and we will finish within two weeks. We know that roofing work can be noisy and cause inconvenience. It is our policy to work as quickly and efficiently as possible.
We are proud to serve West Palm Beach and its surrounding communities. West Palm Beach is home to numerous attractions such as four retail and entertainment districts: Clematis Street, Rosemary Square, Northwood Village, and Antique Row.
If you have been searching for a West Palm Beach roofing company near me, then you should contact the professional and experienced team at Millennium Makeover today! We are the West Palm Beach area's most trusted and experienced roofing contractor. We look forward to providing you with our roofing West Palm Beach FL or roofing services West Palm Beach FL!